LIDO DUNES: A Great Place To Live Year Round!
Another summer in the books. Thank you to all our residents, volunteers and board members who made the End Of Summer event on the beach such a success.
CLICK HERE FOR NEW GALLERY PICTURES OF THE DAY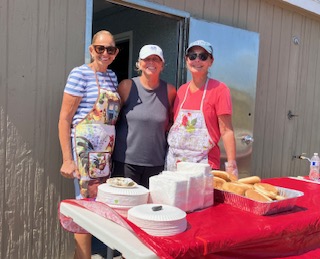 Annual dues are now payable via the link at the foot of the page.. Help us maintain our advocacy for the neighborhood.
432-5034 is the lifeguards emergency number - please make a note of it to put in your cell phone for when there are no lifeguards on duty. Check here for other important emergency numbers.
The administration of the association consists of 14 members, all volunteers, who are elected for 2-year terms. There are 3 open meetings per year (for you to attend) plus 10 scheduled Board Meetings.

Although the Civic Association has no legal standing, politically, we do exert a strong influence on the Town of Hempstead and Nassau County Lawmakers. In recent years, due to increased pressure from the Civic Association, new beach walkovers were built, reduced boulevard speed limits were imposed, and beach clean up was improved. The Civic Association is available to Homeowners for discussion and assistance in zoning issues, for example. Our services are dedicated to "What is best for the Community", and we are always on the alert for code violations with the aim of avoiding legal entanglements with Town and County jurisdictions.